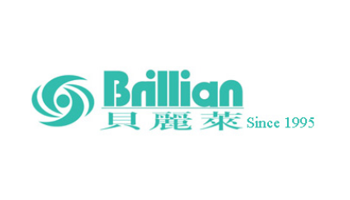 NAME
APPLICATION
INCI
PROPERTIES
Brillian-CSA
Anti-acne
Peeling
Whitening
Capryloyl Salicylic Acid
This product has good effect on fibrins of skin. It can remove dead cell,
smooth face surface and keep elasticity. So it can be added in
antiaging, whitening, anti-ance, anti-wrinkle cosmetics.

USE:The heat temperature is 80℃.
Brillian-MB218
Lightening
Anti-melasma
Kojic Acid
Kojic acid is a kind of specialized inhibitor for melanin.
it is used for skin lightening and anti-melasma.
At present it is assigned into various kinds of cosmetics for curing freckles,
spots on the skin of older people, pigmentation and acne. It also eliminates free
radicals and strengthens cell activity.